To add or invite Sum Of All Numbers as an Accountant User in Quickbooks Online:
Select the Gear icon at the top, then Manage Users.
In the Accounting firms section, select Invite Accountant.
Enter our owner's name, Holly Clawson,
And the following email address: qbo@sumofallnumbers.com
Select Next, then Finish.
Here is how to add us as an Accountant (not a regular user)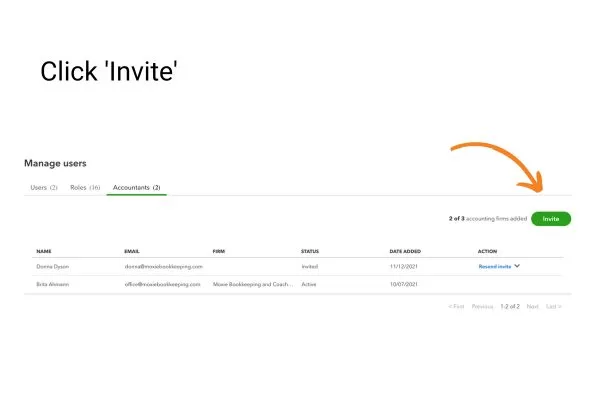 Here are those contact details again!
Once you've sent the invite, we'll need to receive it on our end and activate our user profile in your Quickbooks Online account. We'll confirm with you once the process is complete Please email info@sumofallnumbers.com if you have any questions !