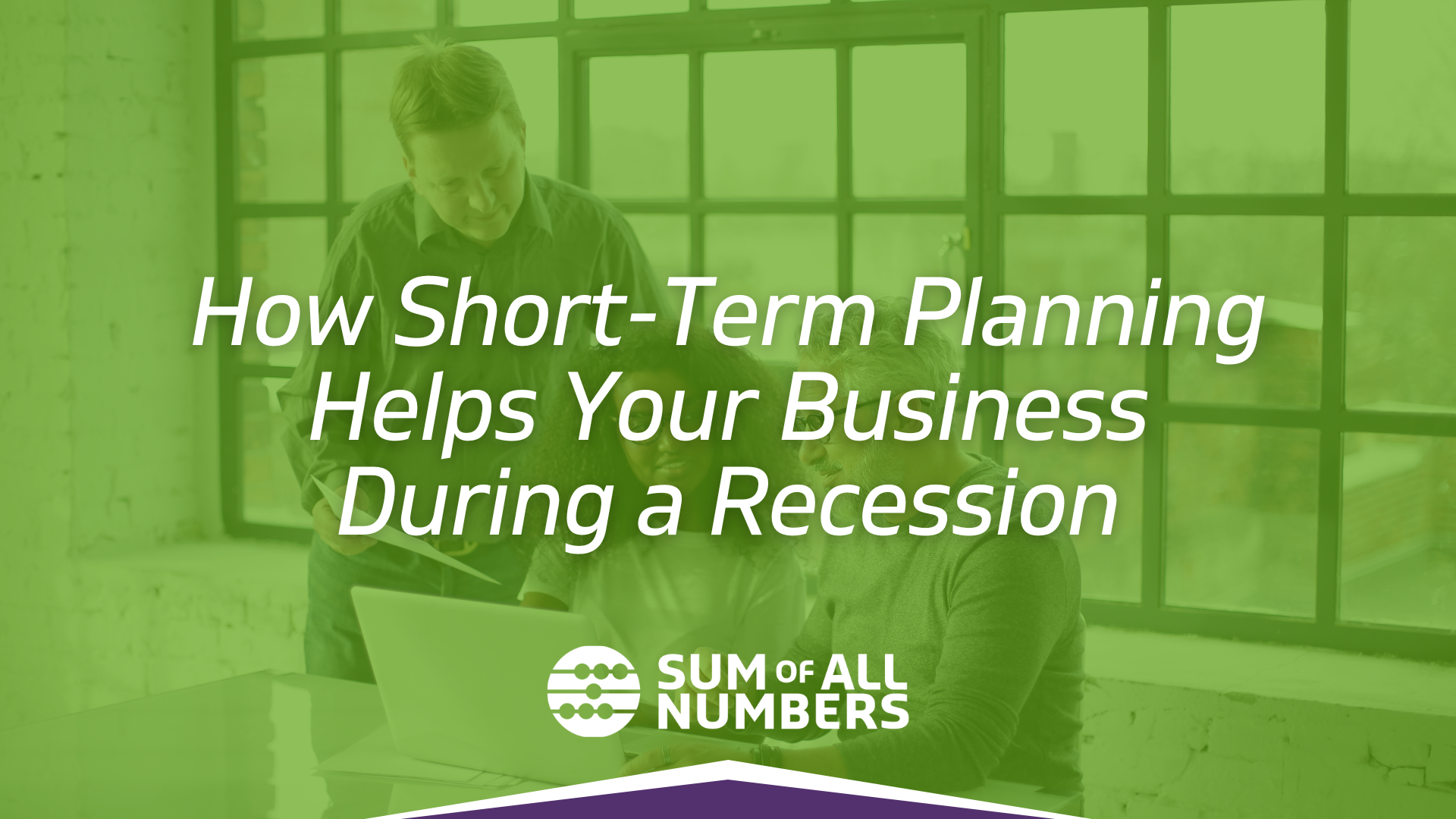 It's tough out there in the world of recession, but there are things you can do to keep your business afloat. One of the most important steps you can take is short-term planning.
This blog is part of the "Rallying During the Recession series. We're here to help you recession-proof your business with helpful tips and advice. Be sure to check out our other posts in the Learning Center for more insights on how to navigate tough times.
Part I: The Five Stages To Navigating the Recession
Part II: Recession-Proof Your Business with the Rapid Growth Analysis
Part III: Understanding the EVOLVE Communication Method 
Part IV: Transform Your Thinking with the Positive Process
Part V: How Short-Term Planning Helps Your Business During a Recession
Part VI: Three Plans You Need to Do to Recession-Proof Your Business
Part VII: How to Uncover Potential with the One-Step Back Method
Part VIII: The Path to Success: Mastering the Business Hierarchy of Needs
Part IX: The Recession Response Plan: Strategies for Managing Cash Flow, Debt, and More
Part X: Crisis Strategy for a Healthy Business: Must-Read Books for Success
The Simple Trick to Staying Productive During a Recession
Laura Vanderkam, the author of the self-help book 168 Hours, offers a simple but effective strategy for short-term planning during a recession. It goes like this: before you take on any new task or project, ask yourself, "Is this something I'm willing to drop everything for right now?"
If the answer is no, then it's not something that you need to schedule right now. Instead, put it on a checklist for future considerations and focus on your priorities.
Prioritize and Keep Your Business Booming
During an economic recession, business owners are faced with all kinds of challenges – sales and profits may be declining, financing could be reduced, and tough decisions need to be made. All this leads to an overwhelming number of tasks and projects, each with its own set of deadlines and responsibilities.
The constant pressure to remain resilient in the face of adversity can really take a toll and mess with your priorities. This is where Laura Vanderkam's solution comes in: take a step back and prioritize. 
Figure out what needs to be done right now and what can wait – this way, you can avoid feeling bogged down and help your business thrive despite the challenges of an uncertain environment.
Give it a try and see how it works for you. It might just be the trick you need to stay on top!
Sum of All Numbers offers professional consulting services and financial training programs to help entrepreneurs save time, money, and stress. Call us today at +1 (888) 564-5777 or book an appointment.